Wrap up warm while supporting the club this winter with a Goole AFC scarf and hat or buy that special someone an early Christmas present.
If you would like any items sending through the post, please contact us by email shop@gooleafc.com with your order and we will advise you of the total cost including postage.
We have ordered some new design club scarves, these are in stock and available in the club shop priced at £10.00 each.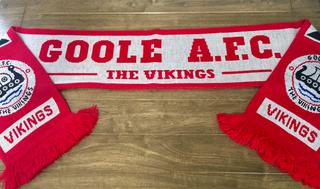 Our new club beanie hats are now in stock, with an embroidered club logo, available in red or black, with a bobble version also available these are priced at £10.00 each.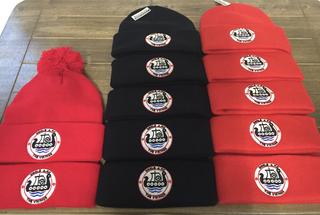 We have also ordered some new mugs, again these are in stock and are priced at £6.00 each.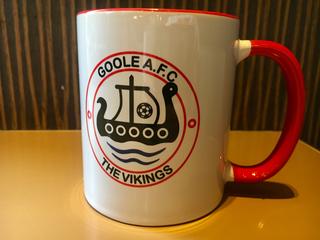 After selling out last season, our popular club badges are back in stock, priced at £4.00 each.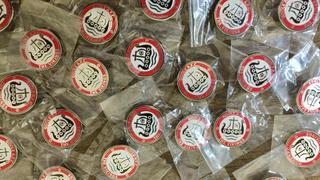 Another item back in stock is our club pens, these are really nice pens and are priced at £1.50 each.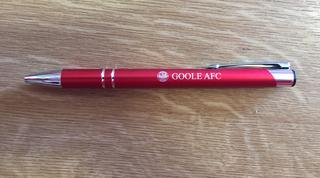 We also have some new club coasters available, these are priced at £2.50 each.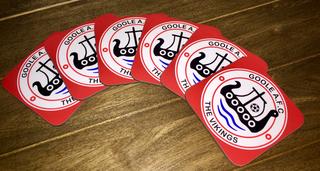 Another new arrival in the club shop are our Goole AFC bottle-opener key rings, priced at just £1.50 each.
These key rings weigh very little and fit perfectly in your pocket, they have been emblazoned with the club branding and will make an ideal, practical gift/purchase for any Goole AFC supporter.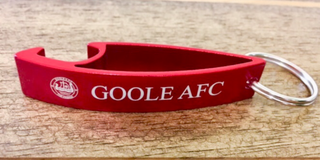 Price List
Home Shirt (Adult) - £32.00*
Home Shirt (Junior) - £28.00*
Away Shirt (Adult) - £32.00*
Polo Shirt - £20.00*
T-Shirt - £15.00*
Tie - £10.00
Scarf - £10.00
Beanie - £10.00
Pennant - £10.00
Mug - £6.00
Badge - £4.00
Coasters - £2.50
Pen - £1.50
Key Ring - £1.50
Wristband - £1.00
Sticker - 50p
* Sizes subject to availability
All in stock items are available for delivery, for further details or to view any of our merchandise, please call into the club shop on your next visit to the Victoria Pleasure Grounds or email shop@gooleafc.com.