We would like to thank everyone at Global Shipping Services Ltd for their amazing support over the last 12 months and very much appreciate their continued support through the 2019/20 season.
---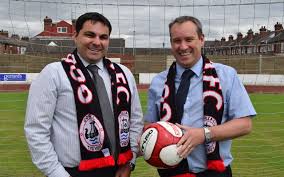 About Global Shipping Services Ltd
Global Shipping Services was established in 1989 in the wake of the reform of the UK docks industry, through the merger of a number of Companies active in Port Services in the Humberside area. Since its foundation, the Company has consistently grown, year on year, to become one of the major operators in break-bulk cargo in the Humber Ports of Immingham,Hull,Goole and Grimsby. Global Shipping Services presently handles general cargo such as steel, casework, heavy-Iift, project cargo, bags, drums and pure bulk.
Global Shipping Services Ltd
Timber Terminal
Normandy Way
Goole
East Yorkshire
DN14 5SP
Tel: 01405 762656